Rip Rap & River Rock & Channel Drains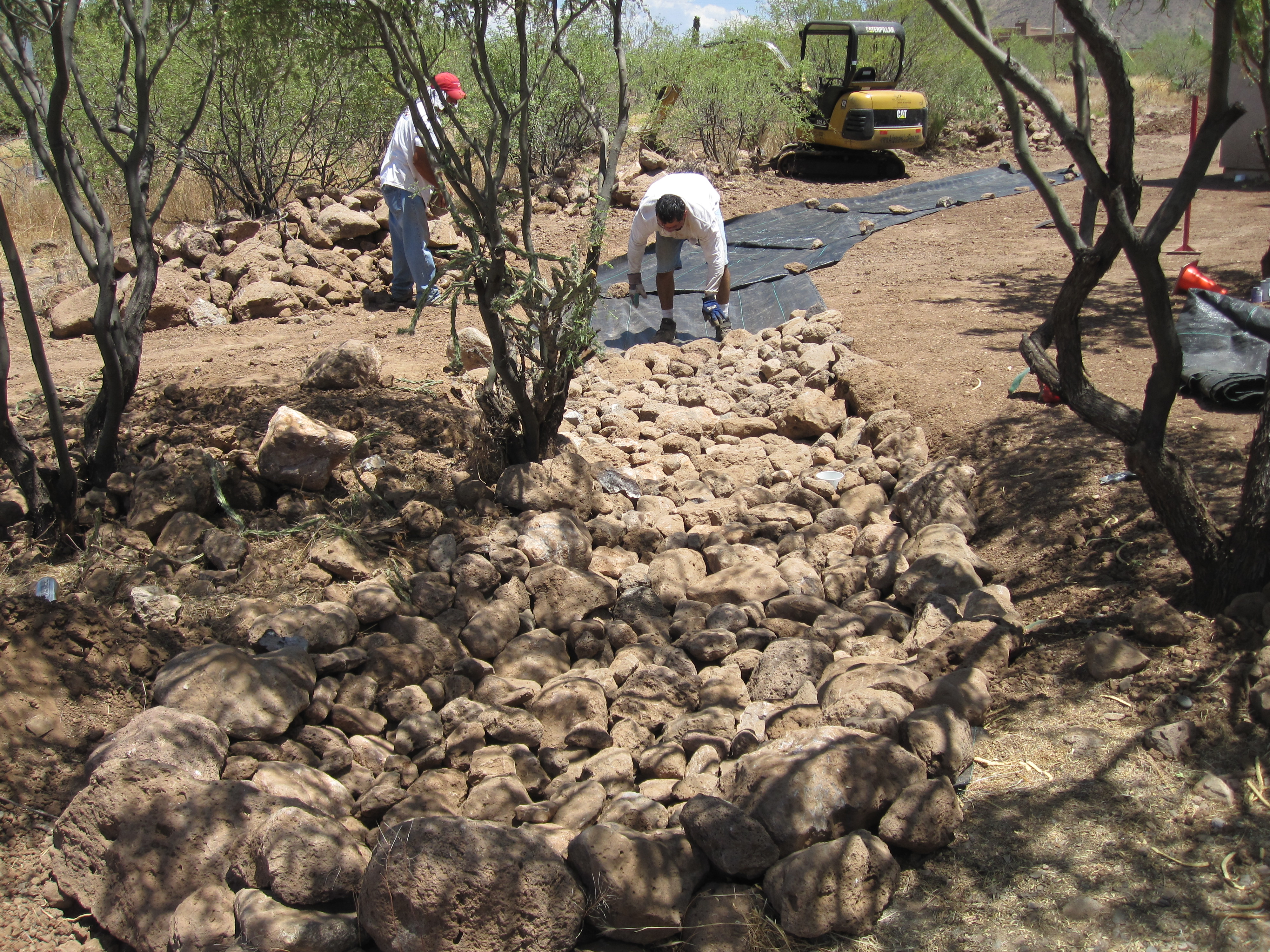 A natural Rip rap channel being installed by LDS crew with erosion control fabric underneath
Channel drains are used to capture, divert & direct storm water runoff. Also known as: Wash, River Run, Arroyo.
Channel drains can be constructed using Rip rap or River rock.
Rip rap is a term to describe a type of rock, usually granite or other crushed rock to a size of 6" to 12", preferably flat. Rip rap can sometimes occur naturally on the property or purchased from a Landscape materials supplier. Rip rap channels look best in natural settings where the landscape is mostly native.
River rock are round smooth stones typically grey & red in color. River rock channels are commonly used in landscapes to control water flow & also enhance the landscape by giving it a natural feel. River rock channels look good in tropical settings as well as desert.
With either Rip rap or river rock it is necessary to lay down an erosion control fabric. This prevents the channel rocks from being undermined & helps keep the soil seperated from the rock. Erosion control fabric basically keeps the channel in place.