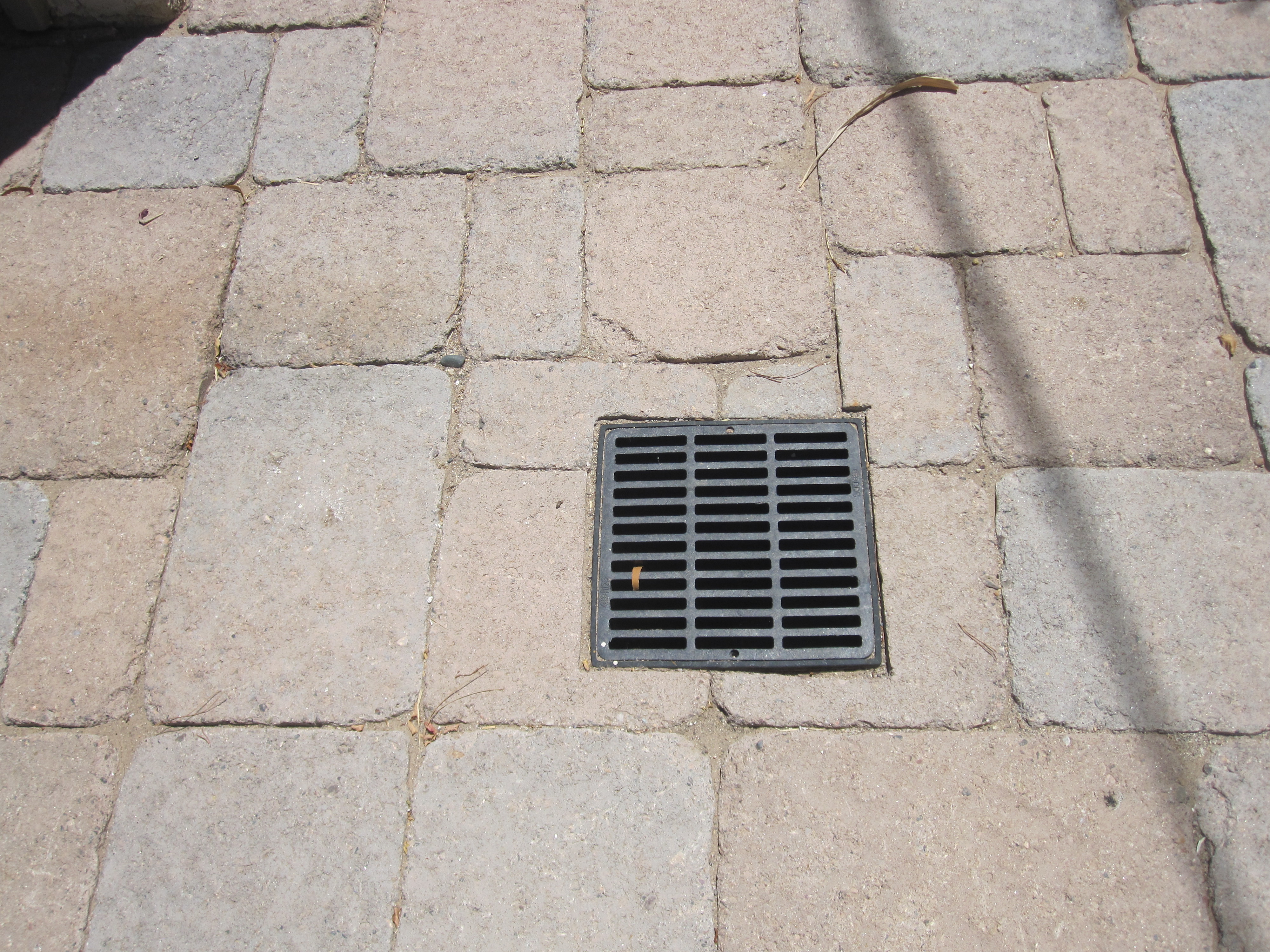 A CATCH BASIN INSTALLED IN PAVERS
Surface or Area Drains are one the most commonly used drains. Area drains collect storm water into a drain pipe that dispenses the water to another location.
Area drains are usually made from plastic, steel or brass. Drains can be as small as 3" & as large as 24" in diameter & can be square or round. Area drains can be used in planters, lawns, parking lots, patios & anywhere where standing water is a problem.

A CATCH BASIN